Organic cotton sanitary napkin manufacturer
private label organic sanitary pads usa
We at SILK TREASURE manufacturers know the importance of how women of today are conscious about their feminine and hygiene health and use eco friendly and biodegradable products for this purpose.
And one of these environmentally-friendly products or material is Organic cotton. Organic Cotton is known to be a safe material that does not produce harmful substances or pollutants, which means it is not only environmentally friendly but also free from any negative impact on human health.
At SILK TREASURE we know the rise in environmental awareness around the world has increased the amount of organic cotton being used to make sanitary pads. Even though organic cotton is slightly more expensive, it is well worth it for its many benefits to both people and the planet.
Reach out to us Today to get a free quote on our products!
What are organic sanitary pads?
Sanitary pads made of 100% organically grown cotton without pesticide use can be regarded as environmentally friendly and feminine hygiene products with excellent biodegradability that has obtained public attention and approval in recent years.
However, it is necessary to point out that there are different grades of organic materials. What's more important than just using "organic" is to meet consumers' demand for safety and comfort."
The definition of "organic material" by certification bodies varies according to manufacturers' self-definition or countries' standards, which means it is difficult to determine whether a product is really organic or not.
Organic cotton sanitary napkins are highly recognized in the market and are suitable for sensitive skin. Mid-to-high-end brands have chosen these Biodegradable sanitary pads for creating private label brands.
What are the benefits of choosing SILK TREASURE organic cotton sanitary napkins ?
The benefits of choosing our Organic Sanitary pads are explained as follows:
Our Cotton Sanitary pads are completely free from pesticide residues.
Our Organic Sanitary pads can not only reduce the risk of disease for people when they are in contact with the sanitary product but also protect the environment from being polluted by manufacturers when being produced.
They have a certain antibacterial effect, which can prevent the growth of bacteria.
Our Sanitary solutions are quite breathable.  
Organic Cotton Sanitary pads are hypo-allergenic, even for those with sensitive skin or allergies, they are still able to use without any discomfort.
What is the structure of organic cotton sanitary napkins?
What is the Production process of our SILK TREASURE organic cotton sanitary napkins?
The production process of our organic cotton sanitary pads is not quite complex. The supplier of the top layer of panty liners needs to choose appropriate non-woven fabrics that are appropriate for production line conditions, ensure sufficient strength and softness.
The provider of the bottom layer needs to take different pulp materials according to their own processing properties, select suitable pulp preparation processes, adjusting pulp consistency, drying speed, dust removing levels in order to meet hygiene requirements.
The stages of the organic cotton sanitary panty liners production process are:
1.Raw material procurement and raw material sampling
2. Production according to the production task list
3. Production process quality inspector sampling inspection
4. Packed into outer bags and boxed
5. Sterilization and waiting for delivery.
Production Capacity Of SILK TREASURE
SILK TREASURE has introduced full servo high-speed production equipment, which can produce 1 million PCS every day to meet the product needs of major brands.
Our Product specifications measurements include: 155mm, 180mm, 245mm, 290mm, 320mm, 360mm, 420mm.
Quality control Of SILK TREASURE
Each production facility at SILK TREASURE is equipped with a testing system. We set the parameters of qualified products in advance and monitor them during high-speed production. If they do not meet the requirements we set, they are automatically rejected.
Health and Safety Of SILK TREASURE:
All qualified raw materials should be disinfected with UV light in the unbundling workshop before entering the workshop.
Strictly in accordance with the standard construction of full sealing production workshop, 36,000 square meters.
Ultraviolet disinfection devices are installed in all passages of the production area, and each area is closed.
Sterilization method is the same as medical masks, after sterilization the product reaches "0" fungus, more hygienic
What are the requirements of organic cotton sanitary napkins for manufacturers?
CHOOSE A TRUSTWORTHY MANUFACTURER THAT CAN TAKE YOUR BRAND TO NEW HEIGHTS WITH THIER QUALITY PRODUCTS.
SILK TREASURE(feminine care products) has served its consumer worldwide and can make customized products according to our client's needs.We also provide other services to our customers, such as design work for packaging bags and outer cartons, etc.
1)    All raw materials used by manufacturers should be subject to strict certification before use.
2)    Manufacturing process should be done without any pollution. Any solvent or other auxiliary chemicals must pass environmental protection assessment.
3)    Products should be fully traceable from raw material purchase through production to sales.
4)    To have a good manufacturer's reputation and product quality.
5)    All aspects of production management meet ISO9001 international standards.
6)      Sterilization room and sterile products.
7)    Product appearance, color, and fragrance should meet customer preferences.
8)    Package design is beautiful and practical.
9)    No addition of harmful substances and heavy metals.
10)    After-sales service quality standardization to enhance the brand influence.
11)    Regular inspection and evaluation of the production process and delivery of goods in a timely manner.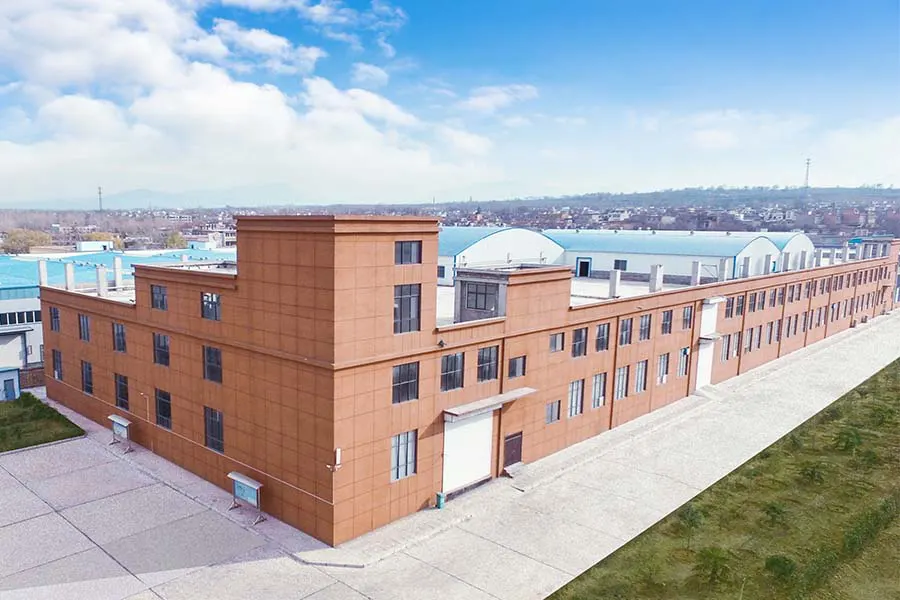 What certifications are needed for organic cotton panty liners?

Organic cotton sanitary pads include many certifications, and each country will have different certification requirements, so it is important to make the corresponding certification according to the country you are selling to, which will make your product more trusted:

Below I list some common certification bodies.
USDA (United States Department of Agriculture) certified organic products.
GOTS (Global Organic Textile Standard) certified.
Biogro (New Zealand Organic Products) certification
OSC certification, etc.
 

 Of course, there will be many customers to apply for their own brand some other testing or certification, such as: SGS; CMA; CRUELTY FREE; VEGAN; International Childbirth Education Association ICEA; low-carbon certification CLIMATE NEUTRAL, etc;
How is organic cotton sanitary napkin packaging material selection done?
Our Organic cotton sanitary napkin packaging material selection is mainly based on 2 aspects:
1)    In order to ensure that products are not damaged during transportation, the use of qualified packaging materials is required.
Our packaging materials are generally divided into PE bags, aluminum foil bags, paper boxes, etc.Aluminum foil bag has the characteristics of moisture-proof, anti-static and easy to seal. It is mainly used in the food industry, but it can also be used in other industries.In recent years, with the development of environmental protection awareness, people are gradually beginning to use environmentally friendly materials.
2)    We use Environmental protection, recycling – recyclable, reusable packaging material.
Here are two types of environmentally friendly bags.
The first type uses bio-degradable starch as the adhesive agent and PE.
The second type uses antioxidant polymers instead of adhesives. Many customers are looking for environmentally friendly products. If you want to change your packaging material, or you want to try a new type of eco-friendly bag, please contact us and we will provide free samples.
Customizable Packaging
Silk Treasure can provide you with a one-stop service, from packaging specification to packaging design and packaging material selection. We will give advice and take prompt action, and have dedicated staff to assist you in every step.
Why organic cotton sanitary napkins are more beneficial for your brand?
Organic Cotton Sanitary Napkins are beneficial for your brand for many reasons:
Environmental protection and health consciousness are very high in recent years, more and more users pay attention to organic cotton sanitary napkins. They will actively use a product with a sense of health when buying.
From the perspective of consumption habits, as long as you have a different series of products, your brand is easier to break into the market. Consumption habits formed by users are hard to change. Once you get the user's product acceptance, users are more likely to buy your products
What brands are already doing organic cotton-made products?
Many famous brands have launched their own brand of organic cotton products with good feedback.
P & G, Unilever, Clorox, Procter & Gamble, Philips, Johnson & Johnson, and other multinational companies have launched organic cotton products.
Even the United Nations has launched an international environmental protection brand "cosmos green". The number of companies that produce organic cotton sanitary napkins is also growing.